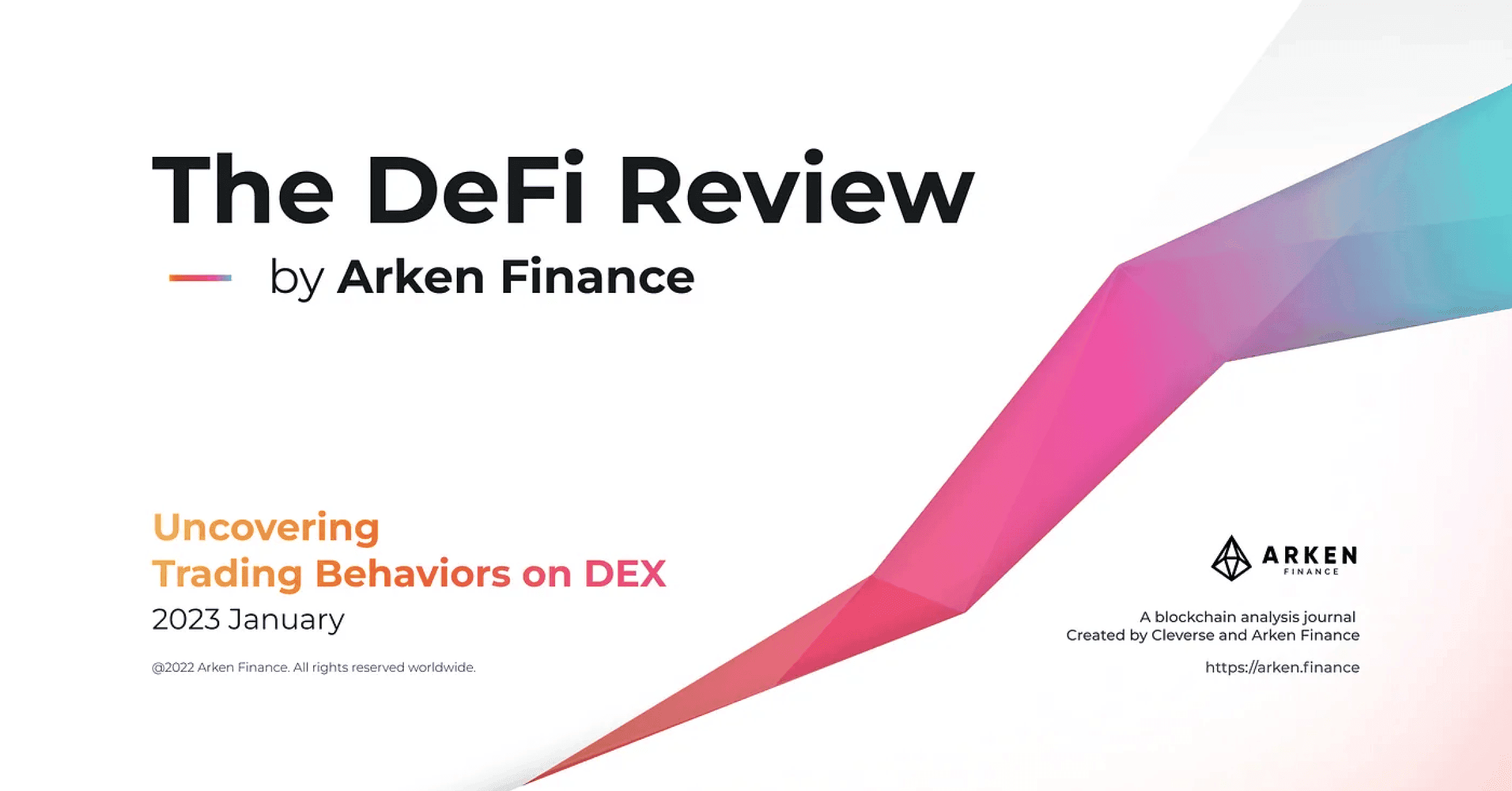 In 2022, the DEX trading volume reached $1.2T. However, it is unclear where this volume originated from and what kind of trading behavior was exhibited by users. What trading behavior did users engage in and why did they engage in this behavior?
The Arken Finance team utilized data analytics techniques to examine on-chain data to analyze users' trading behavior on DEX. This involved processing big data from every transaction that occurred. Our team has gained the following key insights:
80% of Ethereum's DEX volume comes from 2,876 wallets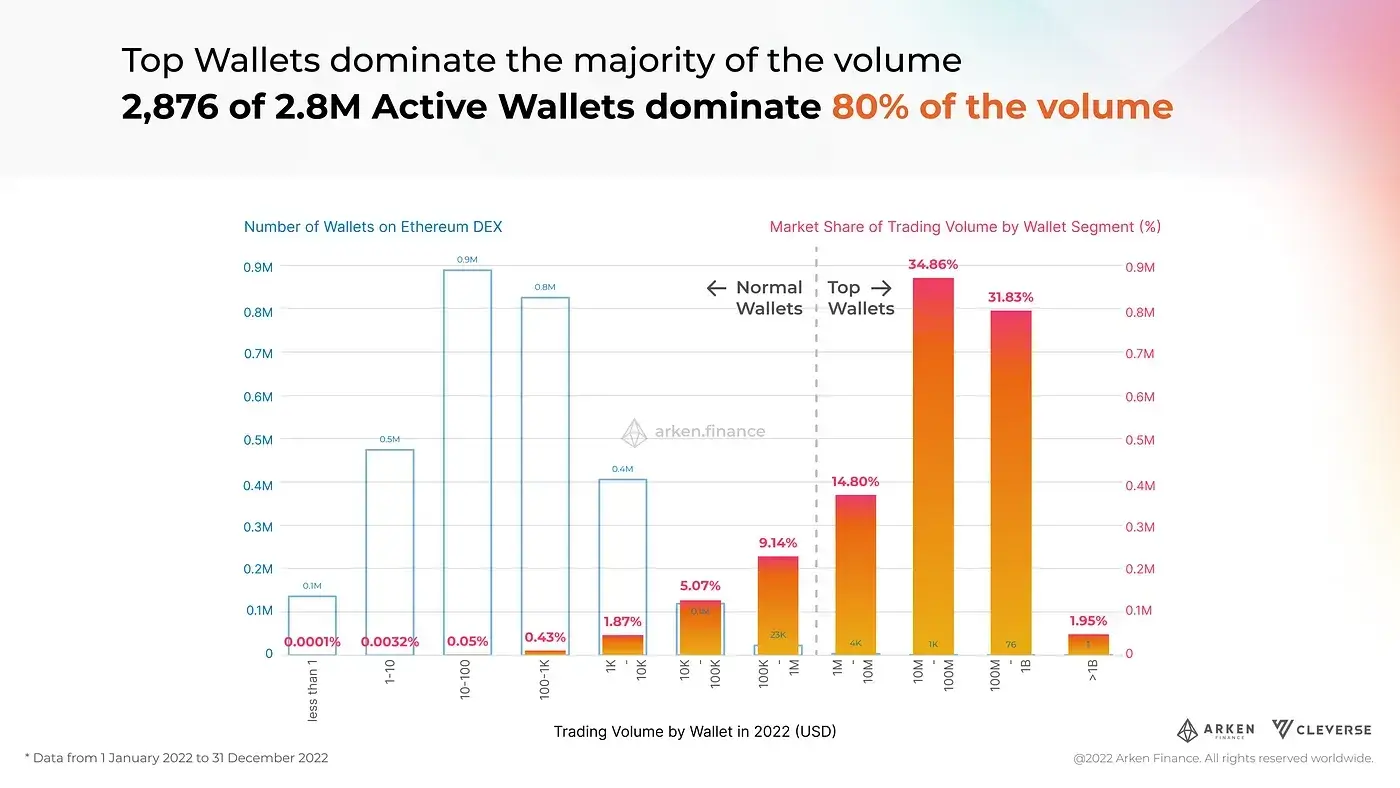 80% of all wallets in Ethereum have traded less than $1,000/year/wallet; however, nearly 80% of the volume on DEX comes from only 2,876 wallets, or 0.1% of all wallets, and the Bear Market has caused the percentage to get higher and higher.
There are 3 types of traders within the 2,876 wallets (MEV bots, other bots, and traders)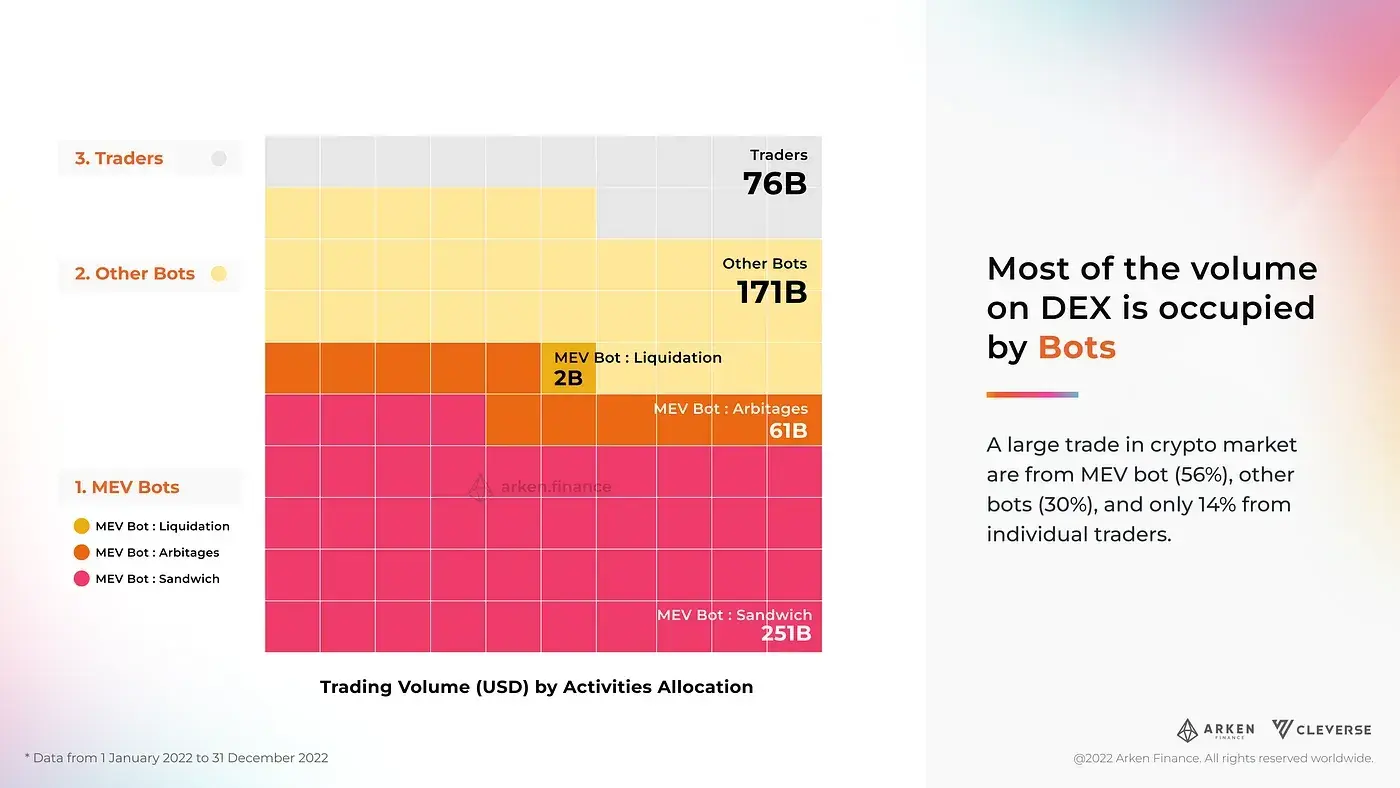 Approximately 86% of the trading volume is attributed to the activity of MEV and other bots, while the remaining 14% is generated by traders. This indicates that the activities that generate volume in DEX are related to Capital Efficiency.
Trading behavior on DEX platforms: Bots prefer Uniswap while traders favor Curve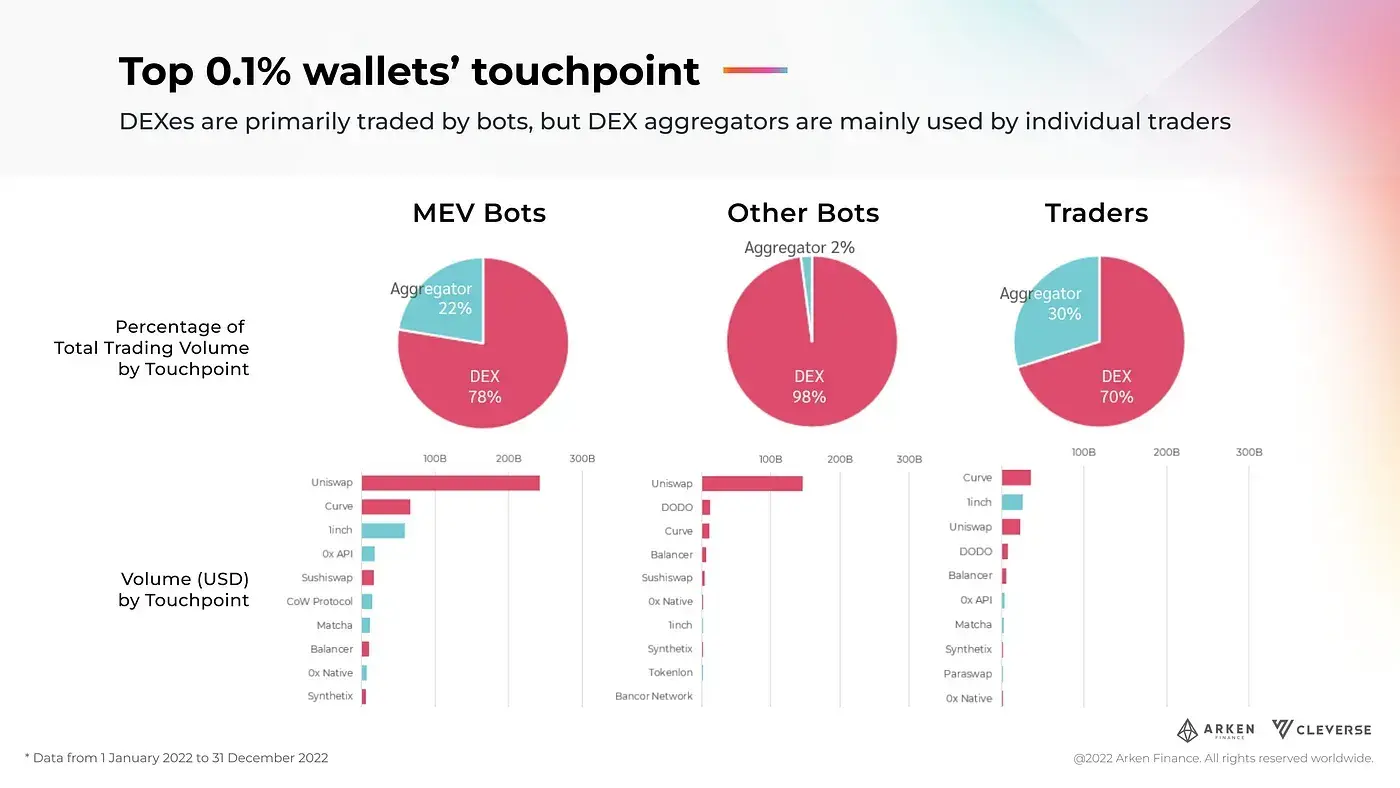 Bots trade on Uniswap or other DEX platforms, as they can detect opportunities directly from the pool. Traders prefer to use Curve for trading stablecoins in large volumes, as it provides a better price than Uniswap.
One trading process involves 3.7 tokens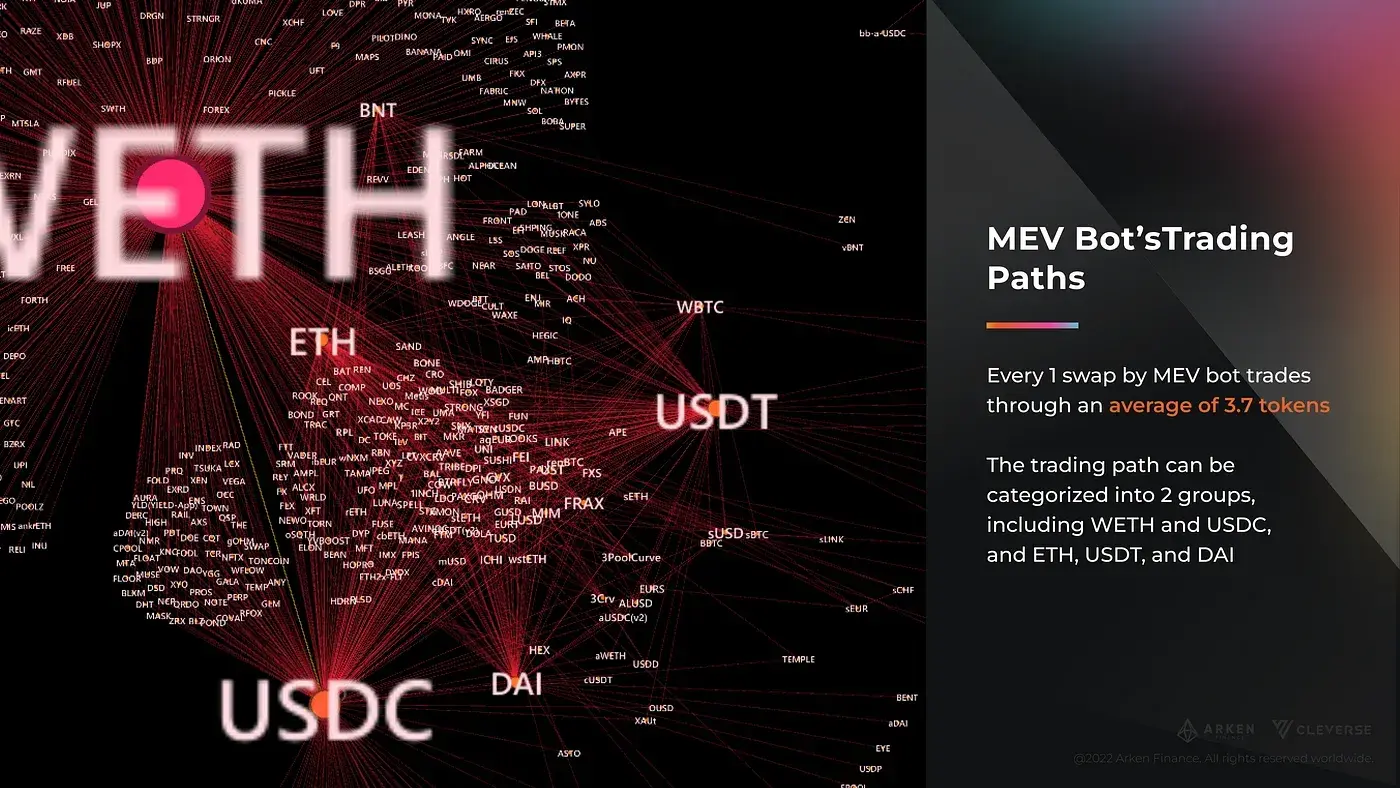 There are 2 token exchange routes:
WETH or USDC — as intermediate tokens

ETH, USDT, or DAI — as intermediary tokens
The route depends on the based and quoted tokens which users select. With multiple tokens in the exchange medium, there are more chances for arbitrage opportunities.
Gain comprehensive insights on the current and future trends of DEX trading behavior by filling out the form below to gain access to the full publication.
Don't miss out on the opportunity to stay informed and up-to-date on this rapidly-evolving market.
We hope that this publication could be useful to the blockchain community. Please give us some feedback so we can keep making it better.