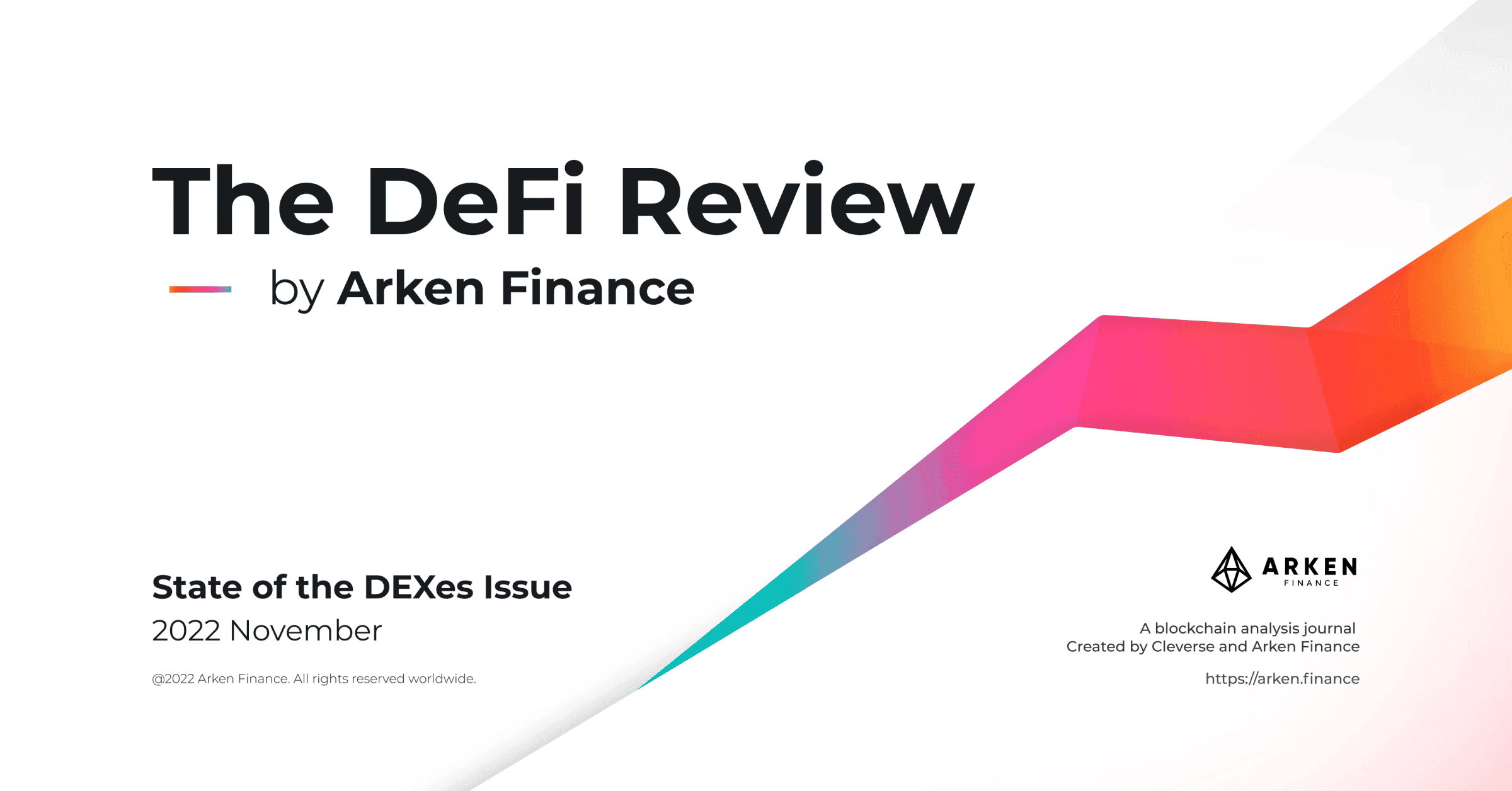 DeFi's innovation cycle is hyper-fast. To find user insight or make critical business decisions, our team relies heavily on data.
Although lots of DeFi's usage is on-chain & public data, the blockchain data structure is not suitable for data query. This leads to our team having to develop a lot of data aggregation tools, data cleaning tools, and multiple data structures to streamline our research. After a lot of efforts have been made, we started to think that the data & insight we discovered might be useful to the community. Thus, we compile our little insights into this publication, The DeFi Review.
Here are some of our insights.
DEX is still early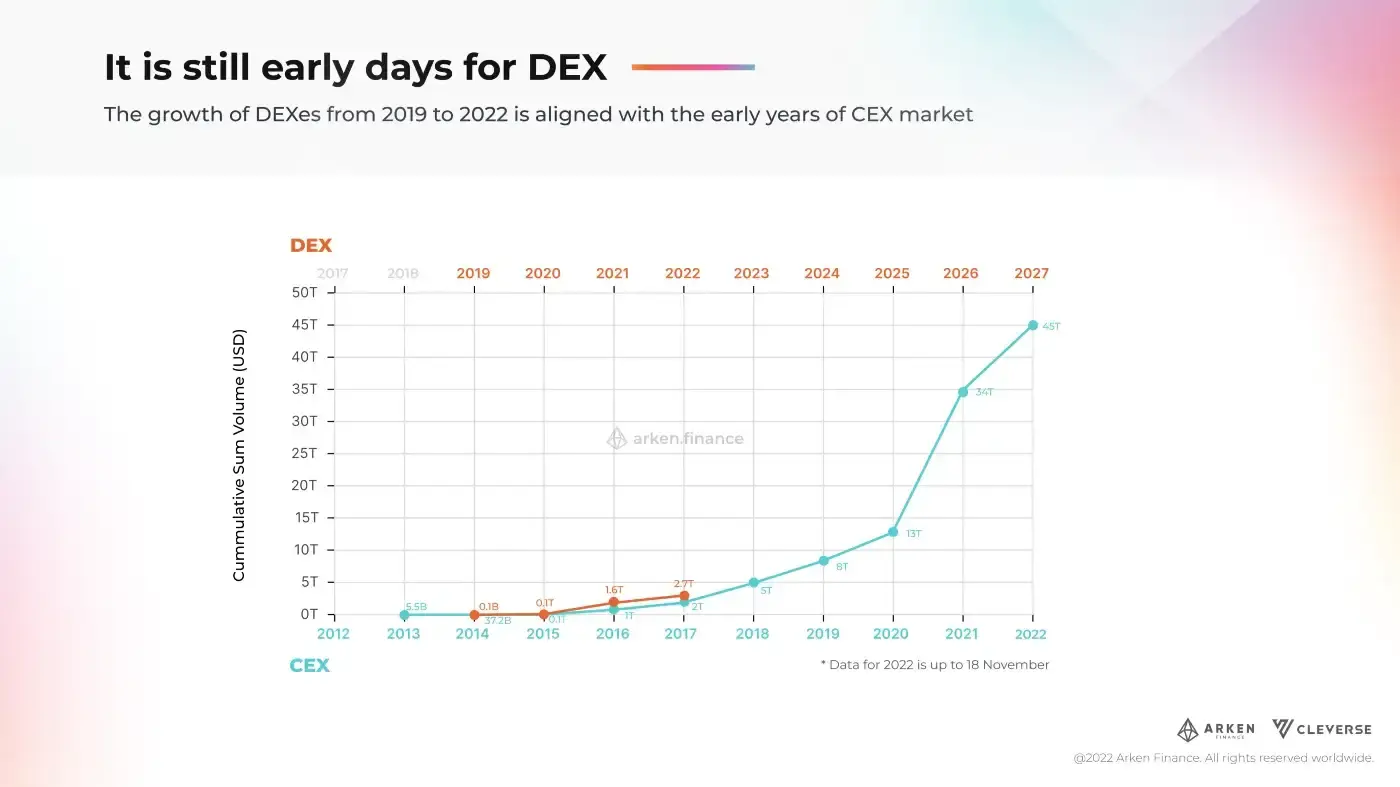 DEX's growth is very promising compared to CEX's early years. As you can see from the chart, DEX reach 0.1T Trading volume in 2020 while CEX reach the same milestone in 2015. For the year that follows, DEX exceeds CEX by a significant margin.
Multi-chain is growing strong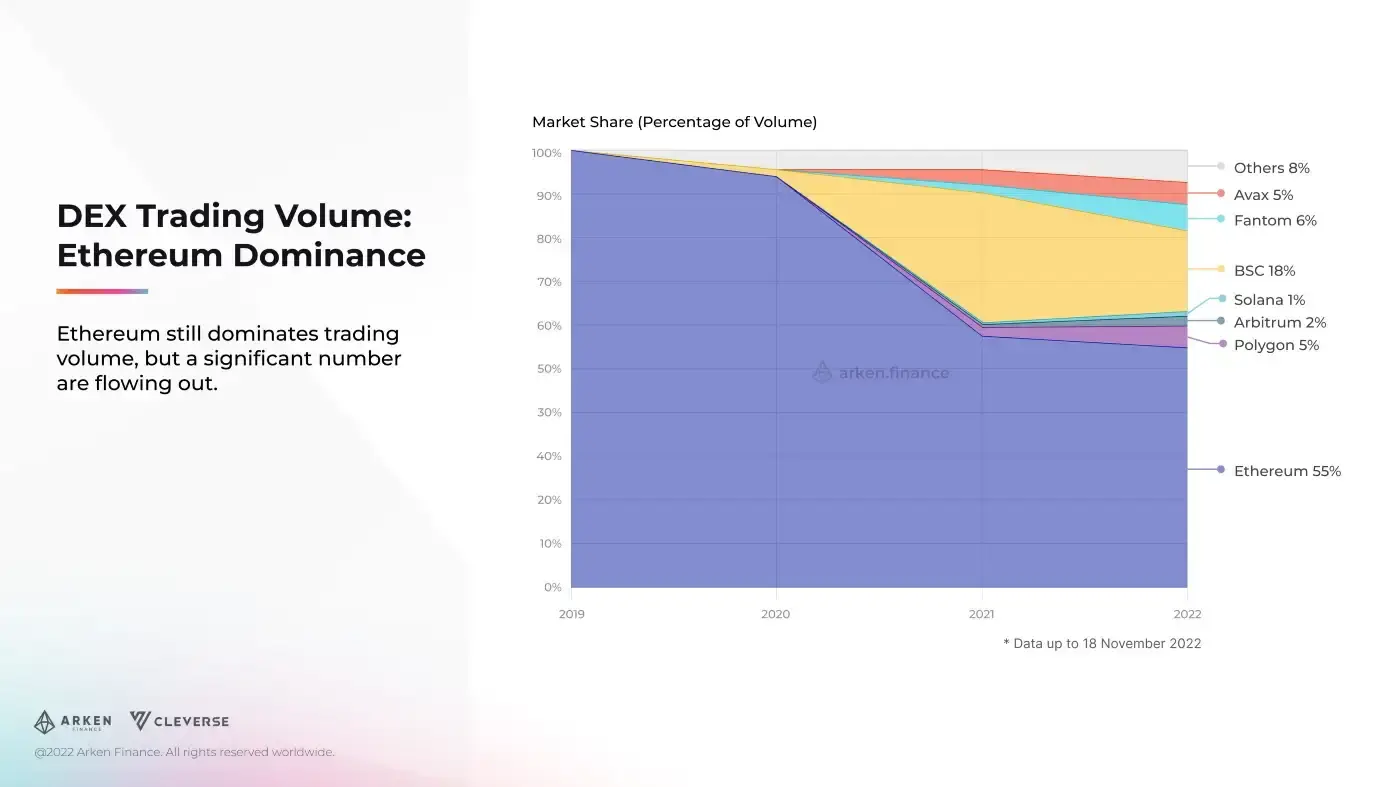 After the last crypto winter, Ethereum emerged as a clear winner. However, the burst of innovation during the summer gives way to many alternatives Layer 1 and Layer 2. We start to see the significant migration to these promising contenders.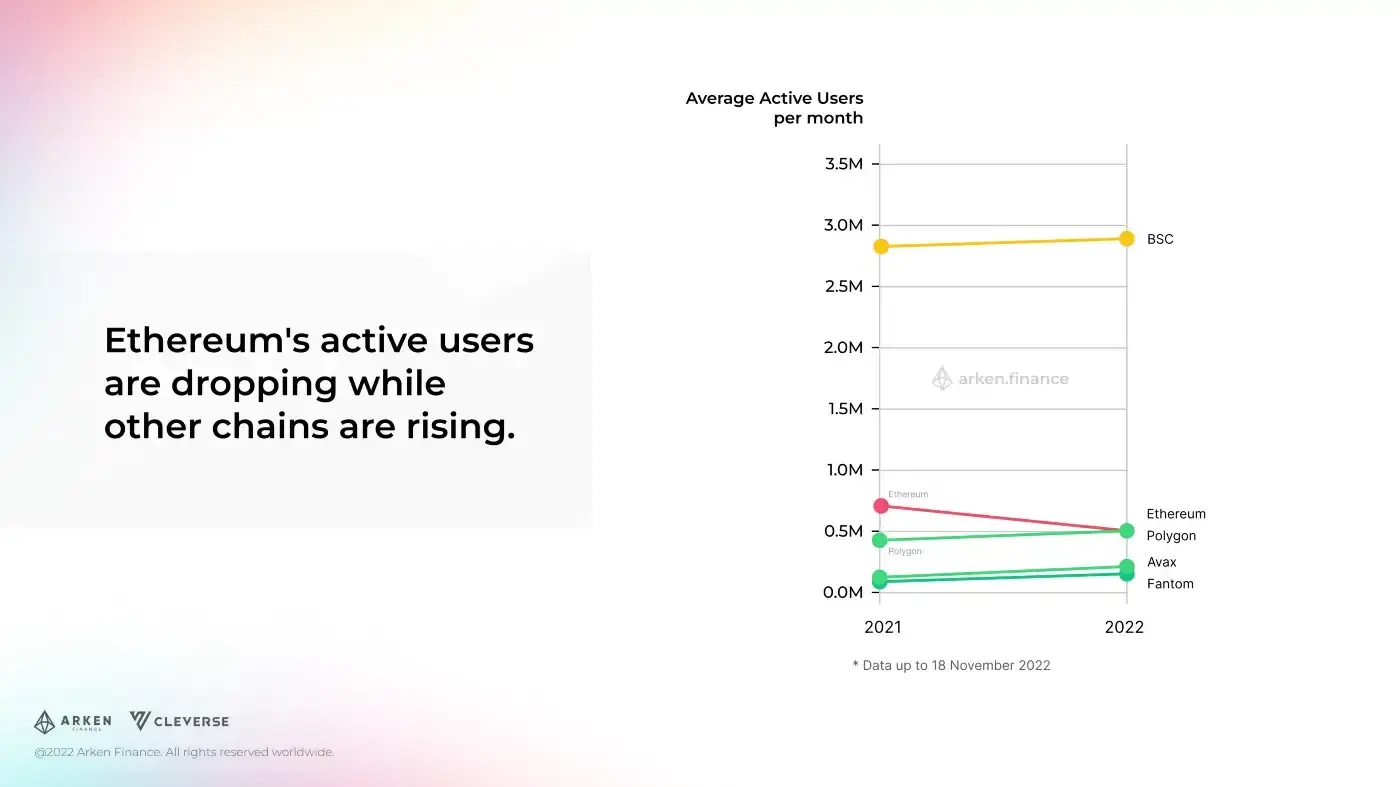 Although Ethereum still holds the largest trading volume, the number of users in many chains is rising.
This is why we are very excited to be part of this industry. The rate of innovation and adoption makes watching the whole space feel like watching a competitive sport.
DEX's productivity is increasing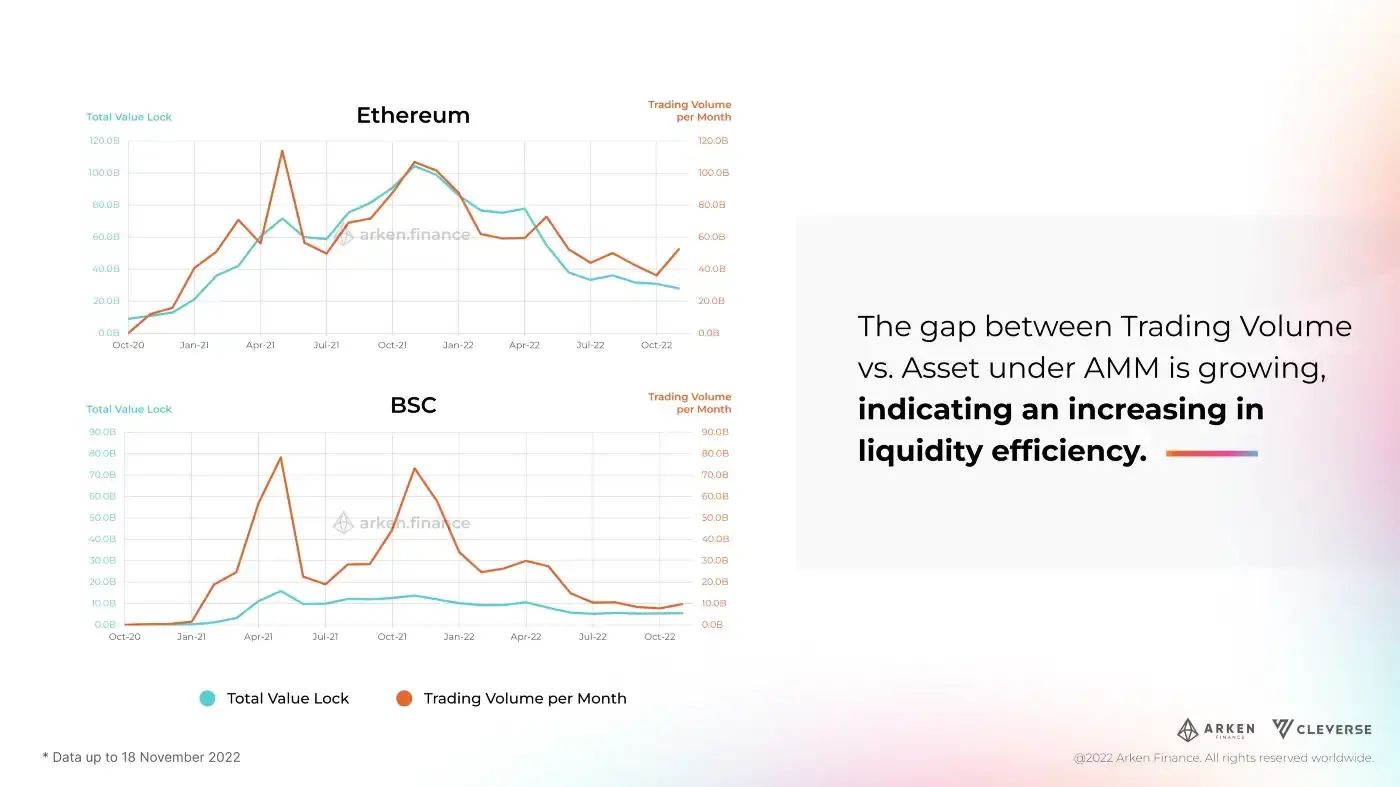 The gap between Trading Volume and Liquidity in AMM is getting wider, indicating a better turnover rate of the assets. At first, we thought that this might be from the improvement of AMM algorithms such as Uniswap v3 or Dodo's PMM, but the patterns on other chains (such as BSC which doesn't have the dominant Uniswap v3) indicate that there must be several other reasons. We are digging deeper. Please stay tuned.
Download the full version of Arken Finance's The DeFi Review here
We hope that this publication could be useful to the blockchain community. Please give us some feedback so we can keep making it better.